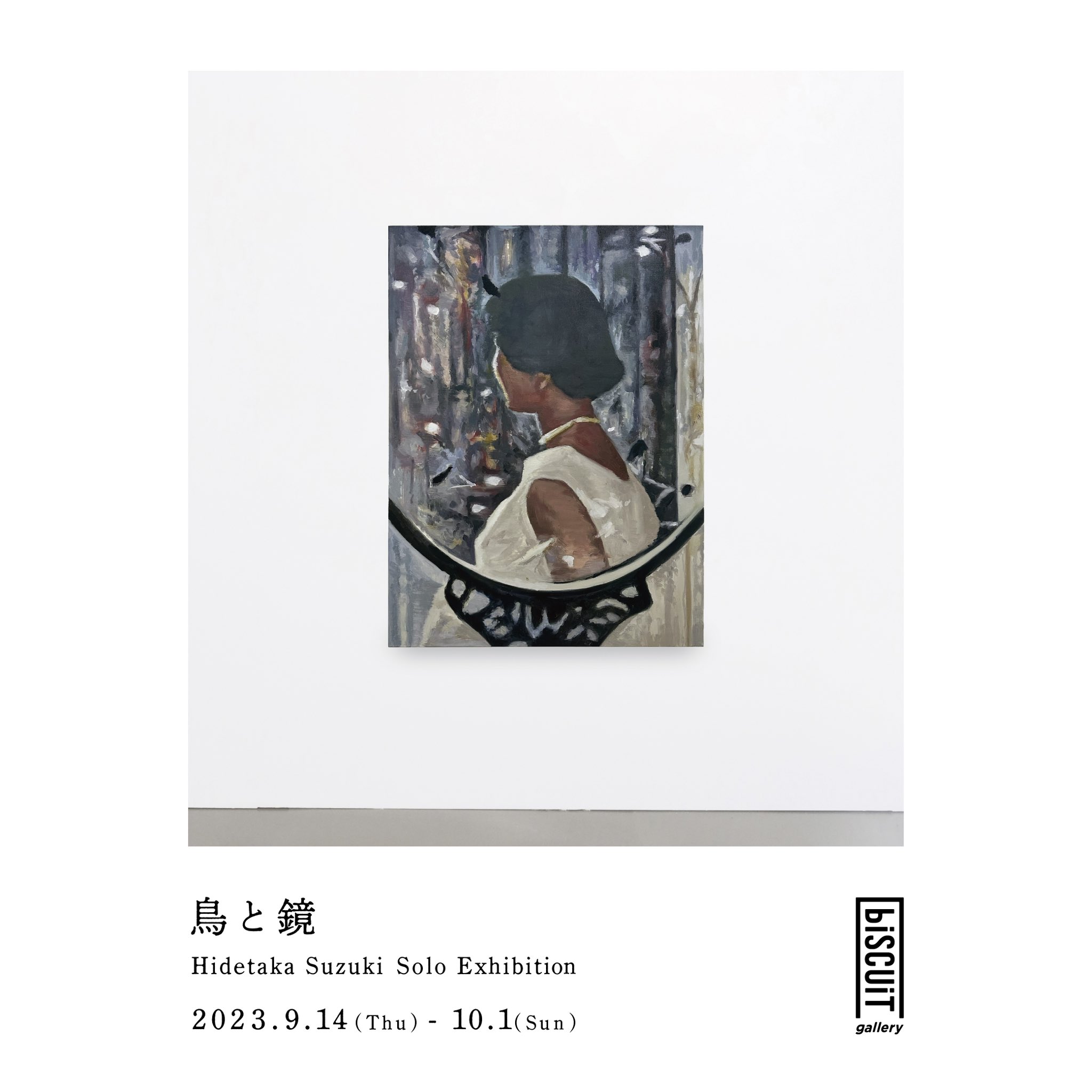 個展概要
at biscuit gallery 1階、3階
2023年9月14日(木) – 10月1日(日)
13:00 – 19:00 *月~水休
個展に向けたテキスト
https://suzukihidetaka.net/wp-content/uploads/2023/09/statement.pdf
同時に個展を開催する古川諒子さん( @ryoko_furukawa_ )とゲストに菅亮平( @ryoheikan )さんをお招きして、トークイベントも行います。
【トークイベント】
鈴木秀尚×古川諒子
ゲスト: 菅亮平
開催日時: 9月16日(土) 15:00-16:00
お時間ありましたらぜひお越しください。
お待ちしております。
https://biscuitgallery.com/hidetaka-suzuki_solo-exhibition/
—-
It is with excitement and gratitude that I announce my solo exhibition at @biscuit_gallery in Tokyo.
Hidetaka Suzuki solo exhibition "Bird and Mirror"
biscuit gallery 1st and 3rd floor
September 14(Thu) – October 1(Sun), 2023
13:00 – 19:00 *Closed Mon – Wed
Text for a solo exhibition
https://suzukihidetaka.net/wp-content/uploads/2023/09/statement-en.pdf
We will have a talk event with Ryoko Furukawa ( @ryoko_furukawa_ ), who will hold a solo exhibition at the same time, and Ryohei Kan ( @ryoheikan ), who will be our guest.
【Talk Event】
Hidetaka Suzuki x Ryoko Furukawa
Guest: Ryohei Kan
September 16(Sat), 15:00-16:00
Please come if you have time.
We are looking forward to seeing you there.